Steve Chamberland, POA friend, former pro wrestler, below-knee amputee, and founder of 50 Legs, a non-profit organization which raises money to provide prosthetics for children, has been nominated for Bay News 9's "Everyday Heroes Viewers' Choice Award". Steve puts his heart and soul into his work. One of his most recent recipients was POA's Zoe Gibbs, who is featured in a video interview of Steve  entitled, "I'm glad I lost my leg; now I can help others."   You can view the video here —>Steve Chamberland interview and then cast your vote!
We love this guy!!!! Vote for Steve!    To visit the 50 Legs Foundation website, click here —>50 Legs Foundation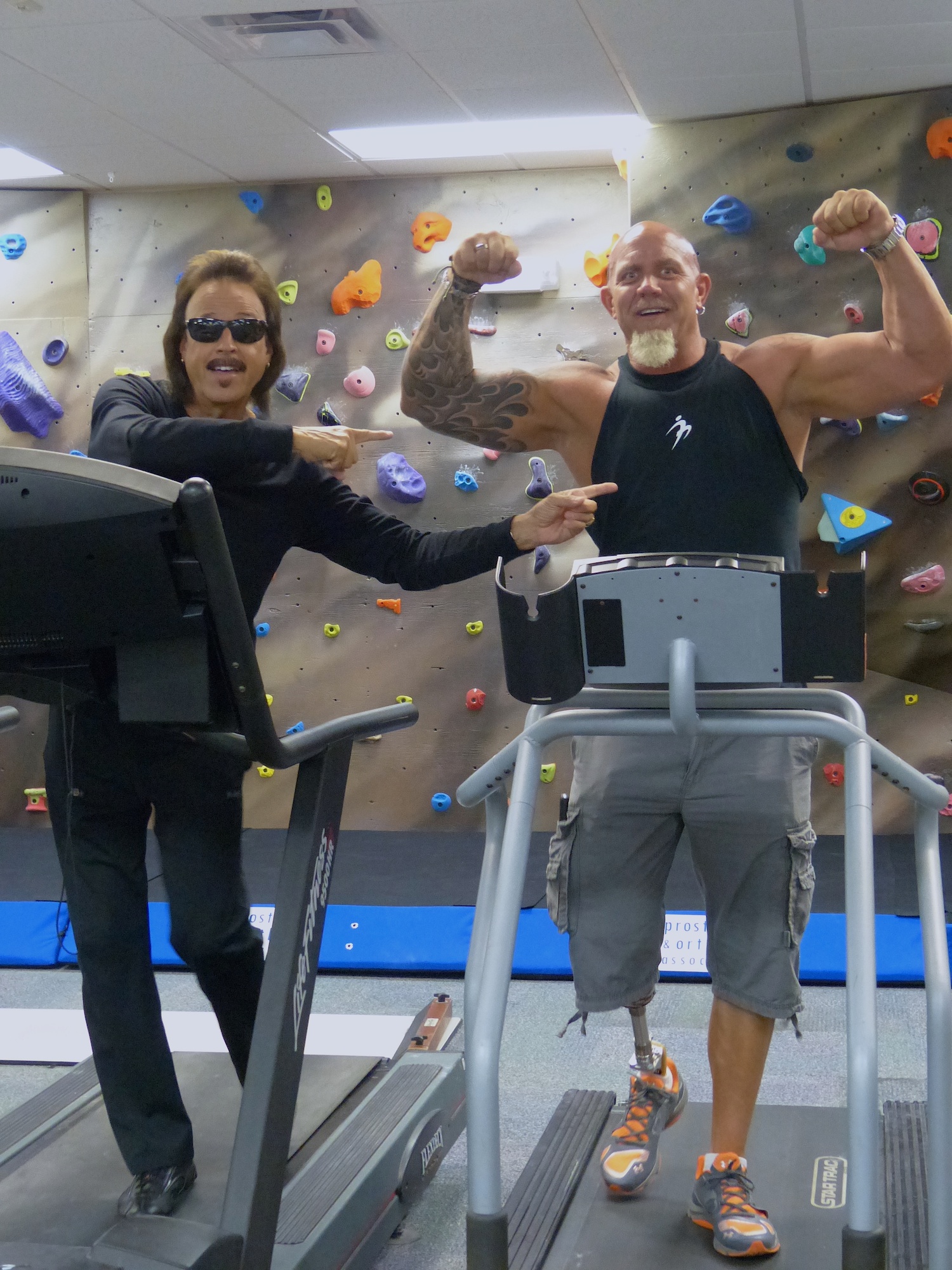 Steve Chamberland and Jimmy Hart during a visit to POA.